Assist Waterford Commercial Structure Fire
01/30 - At 23:00, crews from Waterford were dispatched for an automatic fire alarm at the business, which is located 9 miles south of the Millcreek Mall on Peach St, in Waterford. Deputy Chief 151 arrived first on scene and reported smoke showing and then a working fire which brought the balance of the first alarm assignment (Stations 14, 113, 12, 68 & 38RIT. Kuhl Hose responded with 683 Engine and REHAB 68 to assist.
The incident was raised to 3 alarms before it was brought under control with the additional help of Erie County Stations 17, 40, 42, 44 and 60RIT). An engine from Bloomfield, ALS from ECI and MPS also assisted on scene. Multiple hand lines were used for fire suppression and 429 and 1139 aerials were utilized for vertical ventilation.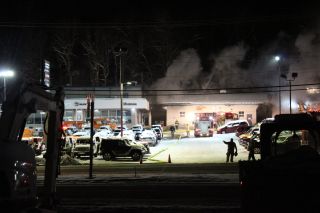 Assist Wesleyville Auto Body Shop Fire
01/23 - Wesleyville Dept 30- Structure Fire. 3017 Buffalo Rd. Bates Collision. Evacuation tones sounded. Exterior operations only. Brookside, Lawrence Park, Fairfield, Harborcreek, Belle Valley, Kuhl Hose and Fairfield RIT assisting. Deputy Chief 310 with command.
683 laid a supply line from a hydrant 400 ft away and used to feed Engine 225 and Tower 369. Manpower then assisted with fire suppression and overhaul.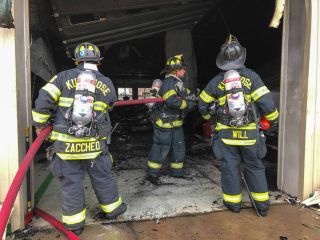 Wattsburg Rd Fire
01/15 23:20 Kuhl Hose was dispatched to a Structure Fire - 10103 Wattsburg Road - On arrival 680 reported a working fire with heavy smoke and some fire showing. Initial report was someone was trapped. Crews located the owner who was attempting to extinguish the fire and removed him from the structure. 683 stretched 1 line and quickly contained the fire. Crews worked on overhaul and fully extinguished the fire in a short time. The fire is under investigation but appears to have started in the wood stove and extended to the wall. Crews from Perry Hi-Way (Engine,) Belle Valley (Engine,) Brookside (Ladder,) Greenfield (Engine & Tanker,) Wattsburg (Tanker,) Fuller RIT, Emergycare ALS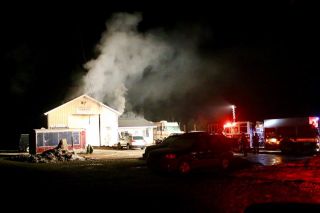 2016 Year End Report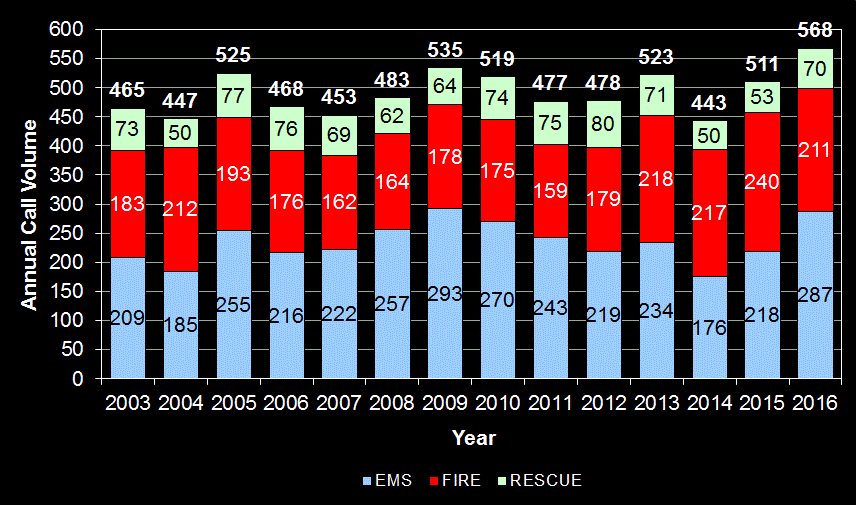 Wattsburg Structure Fire
01/01 - Kuhl Hose assisted Wattsburg at a Structure Fire 15124 Casler Rd. Chief 171 reported 1.5 story residential structure fully involved. Exposure to an out building. Union City Full assist, Corry RIT, Elgin tanker, Waterford engine, tanker & rescue, Kuhl Hose two tankers, one engine & rehab assited.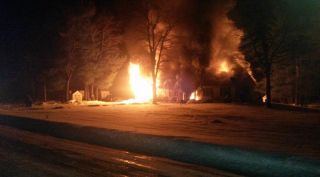 Wattsburg Structure Fire
12/20 - Just after 13:30 Tuesday afternoon Kuhl Hose RIT was dispatched to assist Wattsburg at a structure fire on Chaffee Rd in Amity Twp. Elgin Chief 740 arrived on scene and reported a working fire. Chief 680 arrived shortly after and assumed command.
683 Engine responded with RIT as well as both 685 & 686 responded as part of the 2nd alarm Tanker assignment. 685 also brought REHAB supplies. REHAB was run by Corry Ambulance crew
In addition to Wattsburg and Kuhl Hose, units from Union City, Corry, Elgin-Beaverdam, Waterford, Mill Village, Greenfield, Edinboro and Clymer, NY responded to the scene.
State Police fire marshal is assisting in determining the cause and origin.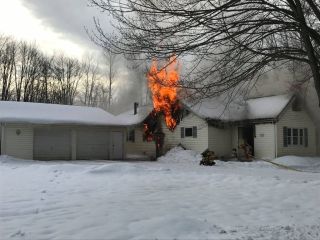 Fatal Brookside House Fire
12/13 - Kuhl Hose assisted Brookside at a Structure Fire w/ Entrapment 4829 Buffalo Rd. Chief 240 reported heavy smoke and fire showing from a single story apartment next to Nifty Auto Sales. Engine 244 arrived and began an attack. Shortly after the fire was knocked down, a deceased victim was located.
244 was assisted by Brookside Engine 242, Ambulance 247, Kuhl Hose Engine 683, Belle Valley Tower 369, Harborcreek Engine 225, Erie Engine 13, ECI ALS. Fuller Hose Engine 204 and Utility 219 held the RIT assignment. Kuhl Hose Rehab 68 also responded to the scene to assist.
Structure Fire - Mound Grove
12/08 - Just after 1:30 Thursday afternoon Kuhl Hose was dispatched to a structure fire at Mound Grove Golf Course, on Donation Rd. On arrival Chief 690 reported a large pole barn heavily involved in fire. He requested a 2nd alram assignment for manpower and water supply units. The fire was contained to the original fire building, but was a total loss. The Fire is under investigation.
Kuhl Hose was assisted by: Perry Hiway, Belle Valley, Brookside, Waterford, Fuller, Greenfield and Mill Village.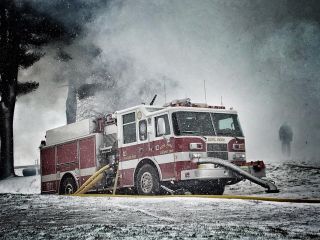 Vehicle Fire
12/05 - Just before 02:00 Kuhl Hose was dispatched to a vehicle fire @ 8550 Lake Pleasant Rd. Multiple calls reporting a structure fire, then a vehicle fire next to a building.
Deputy Chief 681 arrived with a working vehicle fire, exposure of a detached garage.
683 Engine arrived and made a quick knock on the fire, assisted by Belle Valley Engine 363. Minimal damage to the structure. All other units were returned.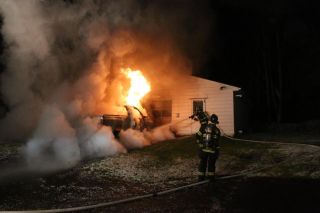 Harborgreene Rd Basement Fire
11/17 - Just before 05:30 Kuhl Hose was dispatched to 4951 Harborgreene Rd for a structure fire. Chief 680 arrived on scene and reported a working fire in the basement. On arrival Engine 682 stretched a 1-3/4" line and attacked the fire, containing it to the A-D corner of the basement. Engine 683 and Tanker 685 were positioned for water supply.
Perry Hi-Way Engine 432 and Brookside Truck 249 assisted with overhaul and ventilation. Fuller Engine 204 held the RIT assignment. The Kuhl Hose Rehab team also assisted on scene. All other mutual aid was returned. The fire is under investigation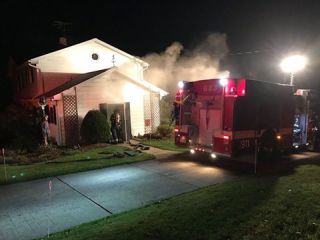 Kuhl & Knoyle Rd Accident
08/25 - Kuhl Hose was dispatched to a vehicle accident next to Station #69. On arrival Chief 680 reported 1 vehicle moderate damage. There was 1 patient with minor injuries. 697 handled a refusal and 683 secured the vehicle. PSP and fire police remained until the roadway was clear.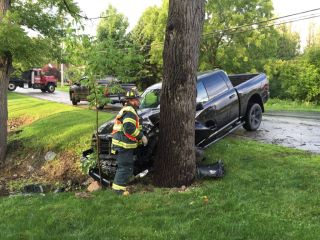 REHAB Assist Girard
07/12 - REHAB 68 was requested to and responded to Girard to assist at a commercial structure fire. REHAB 68 worked with the on scene EMS agencies and supported by the Fairview FD Auxiliary. REHAB 68 saw over 100 firefighters while on the scene providing REHAB.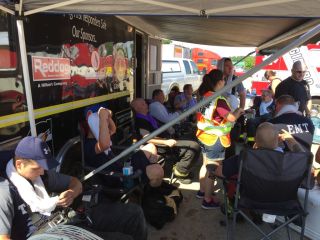 Tire / Trailer Fire Assist Brookside
06/14 - Kuhl Hose was dispatched to assist Brookside on Hannon Rd for an unknown type fire. On arrival Chief 680 reported a pile of tires and a racecar trailer on fire. On arrival Brookside crews pulled hand lines and made an attack on the fire. Crews from Fairfield, Kuhl Hose and Wesleyville assisted with extinguishment and overhaul. Crews were on the scene for just under an hour.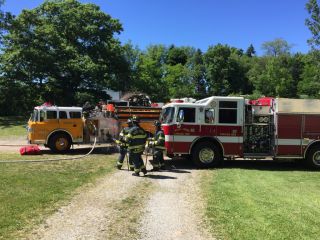 RT 8 & Tate Rd Accident
05/24 - Just before 11:30 Tuesday Deputy Chief 690 wittenessed an accident and reported it to dispatch. 690 reported 2 vehicles moderate to heavy damage. Kuhl Hose and Greenfield were dispatched along with Emergycare and MPS to treat and transport the multiple patients. Squads 687, 707, ECI and MPS all transported patients. 683 assisted with patient care and secured the scene. PSP investigated the accident.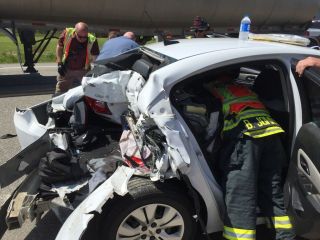 EMS Week
05/18 - Kuhl Hose & Greenfield Fire Departments met at Sta #68 for an EMS week picnic and continuing education proram. Larry Kniess a RN with the UPMC Hamot Cath Lab as well as a PHRN with Emergycare provided the lecture. He was assisted by Kayla Zaccheo who also works in the UPMC Hamot Cath Lab. After the Cardiology lecture hands on demonstrations along with a question and answer period.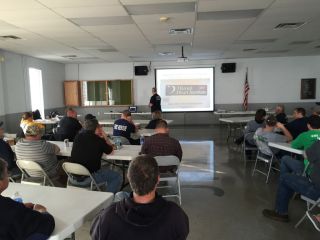 Wildland Fire Chainsaw training
04/20 - Wednesday April 20th, Kuhl Hose members were given a Wild land Chainsaw review training. Greg Frick a member of the Edinboro Fire Department and a member of the Pennsylvania Specialized Wild Land fire Crew provided the training. Greg is a Sawyer for the specialized crew and has made multiple trips out west to large wild land fires.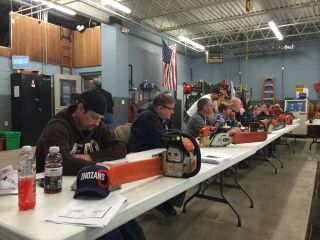 Hay bale Fire
04/21 - Kuhl Hose was dispatched to Turner Rd to assist the State Police just after 1 Thursday afternoon. On arrival crews found a large pile of round bales burning. The State Police wanted the fire extinguished due to the large amount of smoke and the hazards it was causing for motorists on Turner rd. Crews worked for approx 1 1/2 hours and making little headway called for more manpower and assistance from Wattsburg Hose Co. Shortly after Greene Township Supervisors were called and they sent a township excavator to assist. The excavator was used to pull the bales apart and help with extinguishment. Crews worked on scene until just after 17:00.