REHAB
Rehabilitation Process for Members during Emergency Operations and Training Exercises
Rehab is a small word with mammoth responsibilities, improving the health and safety of firefighters, not just on the fire ground, but in all aspects of fire operations. In 2003 the National Fire Protection Association (NFPA) made Rehab a recommended practice. In 2008 it became a standard.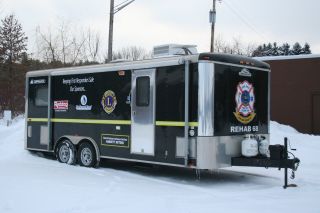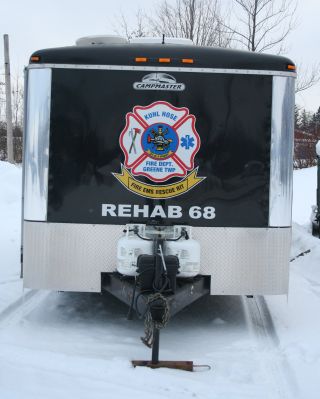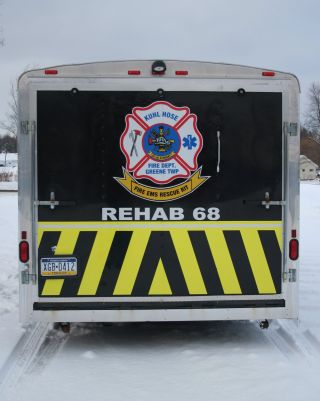 What does this mean to the firefighters of Kuhl Hose Co.? It means they are provided with:
· Rest and Recovery (rest period out of any adverse weather conditions)
· Rehydration & Calorie Replacement (bottled water, Gatorade, and snacks are consumed)
· Medical Monitoring (vital signs are monitored)
· Emergency medical services are provided as needed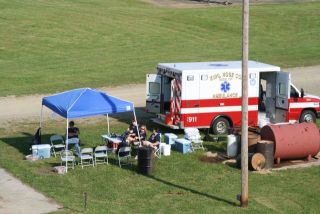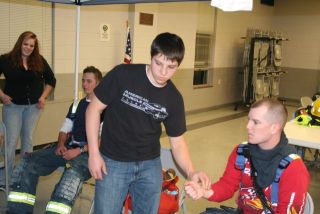 Our Rehab team is made up of Fire, EMS and Service Support members. When activated by Incident Command this team works together to set up a Rehab area in a safe area adjacent to the Incident. Rehab is also routinely practiced at fire department drill's and training. In addition, our team willingly volunteers at fire schools throughout the region.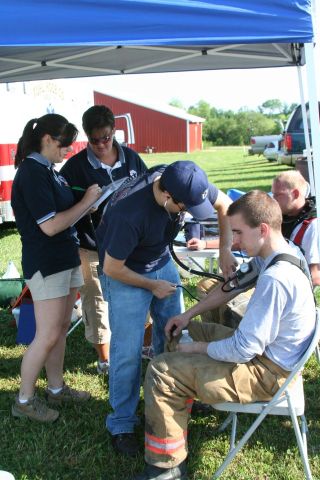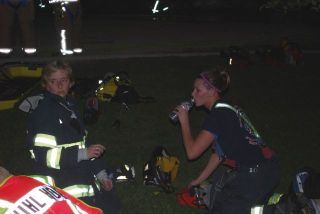 The challenges facing Rehab today are the climatic extremes of hot and humid summer days as well as the extreme cold and snowfall that our area experiences each winter. The team has obtained a rehab trailer, with heat and air conditioning, a shelter for firefighters to rest, and an easy way to transport the equipment and supplies necessary to our job.