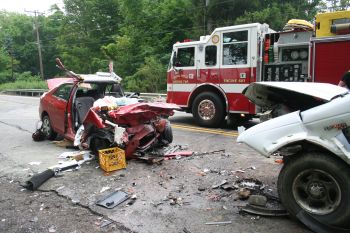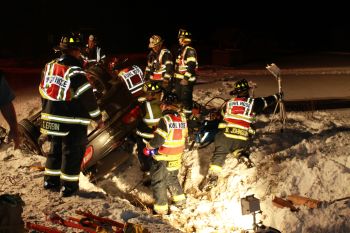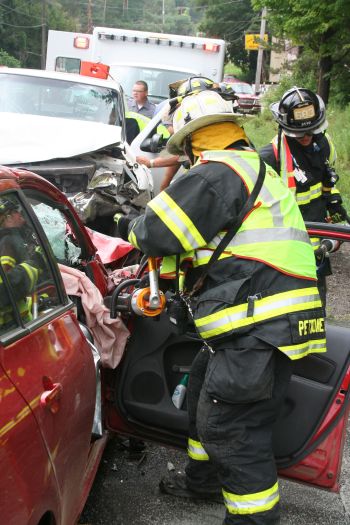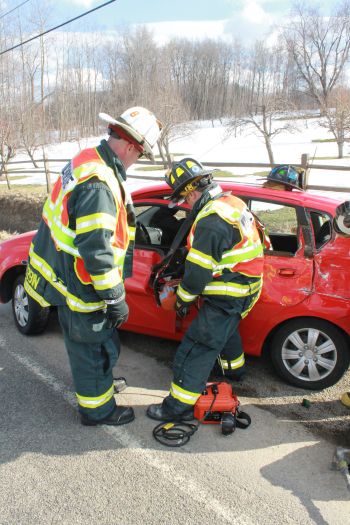 Farm Equipment & Machinery Rescue
Farming continues to play a significant role in the Greene Township community, there is a potential for injuries and entanglement caused by farming machinery. For this reason Kuhl Hose members drill on these type of rescue situations multiple times per year.
Snow Rescue
Kuhl Hose recently placed in to service a custom snow rescue sled for transporting patients from hard to access areas to an awaiting ambulance. To learn more about Snow Rescue 1 click on the picture below.
Voluntary Rescue Service Recognition
In 2008, Kuhl Hose received the Pennslyvania Voluntary Rescue Service Recognition at the First Responder Level. The Certification was renewed in 2011. This program is a joint venture of the Department of Health, Bureau of Emergency Medical Services, the State Fire Commissioner and the Rescue Task Force of the PA Emergency Health Services Council. The recognition was the second award in the seven counties of North Western Pennsylvania served by the EMMCO West regional EMS Council with our mutual aid neighbor, Perry Hiway Hose Company being the first. As of 2010 Kuhl Hose remains one of only three departments in the area to maintain this recognition.
Kuhl Hose spent the last two years working toward this recognition which encompassed completion of vehicle rescue training, use of power and hand tools, rope rescue training, Emergency Medical Technician and First Responder Training and most importantly our rescue vehicles and the equipment required.

Kuhl Hose, being a landlocked Township, covers 37 squares miles of area and runs mutual aid to 9 other Fire Departments with just 20 volunteers that are very dedicated to this recognition program. Kuhl Hose runs over 500 emergency responses with over 10% of these calls for rescue services. This recognition is up for renewal every three years.